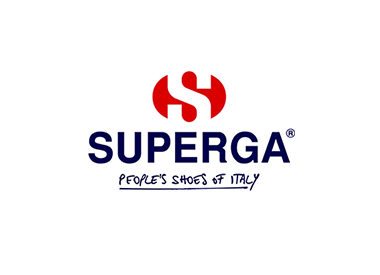 Superga was born in 1911 in Torino, Italy when Walter Martiny started production of rubber-soled footwear marked with the Superga logo. In 1925 Superga invented the 2750 model, shoes with vulcanized rubber soles.
From 1934, the firm diversified its production to new collections dedicated to other sports such as tennis, basketball, yachting, as well as fitness training and daily life.
After World War II, Superga restarted production specializing solely in high-quality footwear. In 1951 the firm merged with Pirelli, which brought it new funds and made it possible to sharply increase the production dramatically.
In the 1970s, as the sales of 2750 continued, Superga diversified to add sports shoes with technical attributes. In the 1980s, the firm launched the production of clothes.
Superga is an easily recognizable and well-known brand together with the uniqueness of a classic, yet a technological product.