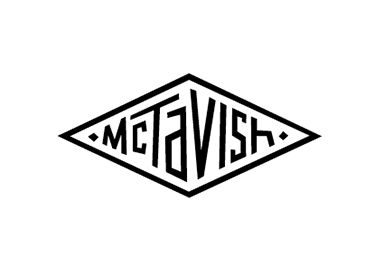 McTavish is one of our newest, rising stars here at Mitchell McCabe.
Based in Byron Bay, the brand was founded by Bob McTavish in 1962, with boards bearing the McTavish name in production ever since. McTavish Surfboards has been an important part of the Australian and international surfboard manufacturing landscape for more than half a century, just as relevant today as it has ever been.
Today the McTavish team is proud to run an independent, low volume establishment dedicated to quality and craftsmanship, with a small, dedicated staff of about 20 people working in the Byron Bay factory.
McTavish also produces a range of T-shirts, caps and other surf accessories, inspired by both the surfboards and the local environment.
Bob McTavish, who still works in the plant says "Change keeps things positive and interesting, so we are always open to new ideas. We intend to let our passion and love for riding waves and building boards keep us here for decades to come"
For Mitchell McCabe, that journey has just begun.