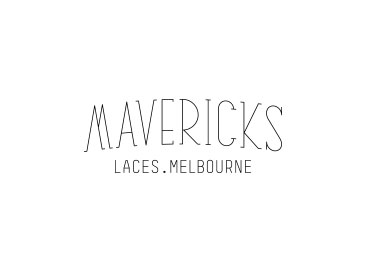 Mitchell McCabe Menswear has a long-standing tradition of carrying the accessories to complete your individual look. Maverick Shoelaces are a natural for adding that extra colour to compliment your quality shoes.
Mavericks Laces was founded in the warm November months of Melbourne in 2012. A collaboration between three friends and graphic designers, Mavericks Laces almost started by accident. The founders have always loved shoes but wanted a way to add some pops of color and individuality to their kicks. So they got creative and made a small batch of coloured shoelaces and took them for a personal road test.
The results blew them away, these colored shoelaces totally transformed their shoes, increased their daily happiness and made them feel like a Maverick. They knew at that moment that they had found their destiny, to never rest until they have shared the magic of their colorful shoelaces with colorful characters all over the world.