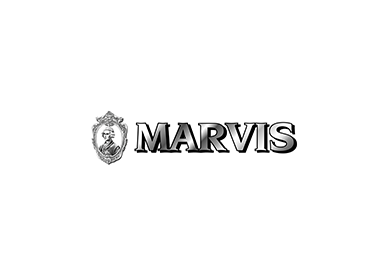 Marvis, an Italian Toothpaste is truly a luxury item that appeals to all at Mitchell McCabe.
 It is a toothpaste created using a long, precise traditional method which guarantees a rich, smooth texture and is therefore especially effective in heightening not only the intensity of each of the seven flavours but also creating a refreshing and protective effect.
Imported from Florence, Italy, Marvis is a gorgeous statement of elegance to any bathroom or travel bag.
Marvis reinterprets the concept of toothpaste, turning a simple daily act into the pure pleasure of life, discovery and taste, day after day.
Again, Mitchell McCabe is delighted to stock and sell this product to discerning Gentlemen and Ladies who deserve some affordable luxury.