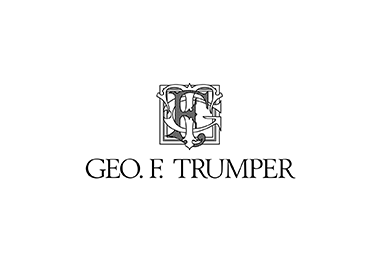 Geo. F. Trumper is a gentleman's barbers and perfumers in London. It was established in the late 19th century by Mr George Trumper, operating from a shop at 9 Curzon Street in Mayfair. The store's interior retains the original mahogany cubicles and glass display cases installed in the 20th century.
Geo. F. Trumper now operates in two retail locations in London, one in the original shop in Curzon Street and a second one called the St. James's Shop, in Duke of York Street, also in Central London.
Trumper's have diversified over the years and sells a variety of shaving equipment, aftershaves and colognes as well as a small range of cufflinks and ties, umbrellas, canes and leather goods.
Their most famous colognes have names such as Amber Floreka, Astor, Wellington, Curzon, Wild Fern, Sylvester, Royal, Skye, Eucris, Eau de Quinine, Spanish Leather, Marlborough, Ajaccio Violets, Extract of Limes, Eau de Portugal and Bay Rum.
Geo F Trumper has been immortalised in the novel, Brideshead Revisited by Evelyn Waugh, where he writes that the character Rex Mottram sends for a man from Trumpers to shave Charles Ryder, Sebastian Flyte and Boy Mulcaster after being held in jail on charges of driving while intoxicated.
While we do not suggest you need such an excuse to treat yourself, you will feel like an English Lord or Nobleman after using their products.