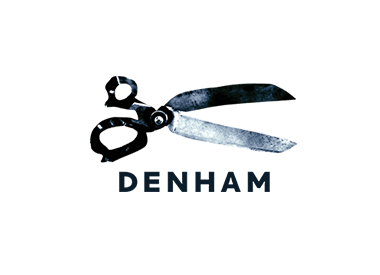 Jason Denham is an Englishman with true passion. His vision is to create beautiful, premium quality products that can be loved, worn and serviced for life.
His fabric of choice is Indigo denim cloth from the best weavers in both Japan and Italy. Denham's design experience and background means that he creates products that balance innovation with a respect for tradition and attention to detail; to use his words, "the final product will make your 'pulse quicken and your mouth water"
Mitchell McCabe loves Denham and here's why.
Jason's design mantra is often quoted in his pieces of clothing, whether a jean, jacket, sweat or knit; "Worship tradition, destroy convention"
By this, he aims to strike a balance between tradition and innovation but always driven by the pioneering spirit of the original blue jean.
He approaches design with creative and innovative techniques while honoring old-world craftsmanship.
The Denham brand philosophy is that "The truth is in the Details".
This is because, in Jason's words, "the details are what distinguish us, define us and drive us. The truth is inherently inside us and determines how we approach our work. Together, this is what makes us special over average"

Spring/Summer 2018
JUST ARRIVED / CANDIANI DENIM - GOLDEN RIVET 
Candiani Denim was established in 1938 in a tiny town near Milano and is a family-run company ever since.
In 75 years of experience, the enterprise grew to become the world's finest and most sustainable denim mill creating the fabrics that gave birth to the premium denim industry.
Candiani firmly believes in the importance of Italian made, sustainability, innovation and values that are deeply woven into each fabric, conferring inimitable quality and the uniqueness to it.
GOLDEN RIVET (Rivetto D'Oro):  
Golden rivets are a seal of premium quality. They are only used on garments that have been made with the finest fabrics from the Candiani Mill near Milan, Italy. Candiani has selected a small number of jean makers globally who are entrusted to use these rivets; DENHAM is one of them. ... and Mitchell McCabe is delighted to carry this limited range including Task and Bruler Jackets as well as a full-size range of the Bolt and Razor Jeans.