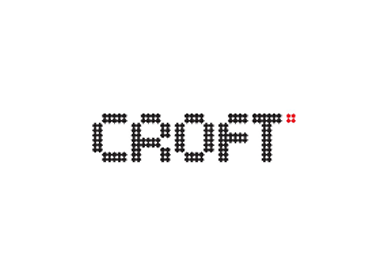 From the day Croft began in 2005, Paul and his team went about things differently. From building his own manufacturing workshop from scratch, Croft also control production in-house which means every Croft shoe is made there today, nothing is farmed out.
 At the helm of the production team are some of the most experienced, passionate and talented craftsmen in the business. Why is that important? Because the people who make Croft shoes take pride in the product they create. It also means they can control the working conditions and can uphold the very highest factory standards, which helps us all sleep at night.
It is often stated that Croft produces Good Shoes from a Happy Place. Teamwork and respect is the heart and soul of their operation, so for us at Mitchell McCabe this is not only very important to our own ethics, but this also shows in the finished product.
In a world where price and commodity can lead to compromised standards, it is reassuring that the only sweat produced by the craftsmen and women is on the basketball or tennis courts!
Not only do Croft design and make shoes that stand out from the crowd, they also look and feel great on your feet!
Croft's design team travels the world to source the finest leathers and textures, as well as observing the latest trends in footwear. Needless to say, comfort is never sacrificed to style. It's reassuring to know that tried and true shoemaking techniques still have a place in our modern world.
Because no-one has time for a badly fitting shoe.