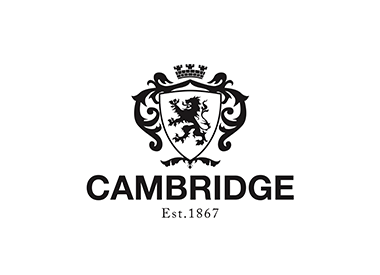 The birth of Cambridge can be tied to the arrival of the Scots-Irish Mackey family to New Zealand in 1844. Like Mitchell McCabe, Cambridge has a long and continuous history in the antipodes.
 Originally the Cambridge Clothing Company outfitted fellow pioneers with hard-wearing denims, coarse woollen jackets, trousers and oilskin coats necessary for the tough days ahead.
 Prior to the Great Depression, the firm was the largest wholesaler of general products in the country, with branches in London and the Pacific. But like so many others, it was a casualty of the times. Following its collapse, the Mackey and Goodfellow families rescued Cambridge Clothing from the wreckage of the original trading business and set about changing its direction.
Moving into the growing 'urban' market and its demands, the rejuvenated firm started specializing in tailoring men's suiting and distributing through the growing number of independent men's outfitters spread throughout the country.
By the 1960's Cambridge was a market leader, using the cachet and flair of designer Hardy Amies to bring excitement and sophistication to men's clothing. By the 1970's Cambridge had extended its reach into Australia.
Today Cambridge Clothing is approaching 150 years in the business of building men's professional wardrobes. As ever, the company is innovative and resilient in the face of a challenging marketplace, while drawing from its experience to provide the Australasian male with exceptional, contemporary clothing. Long may the story continue.