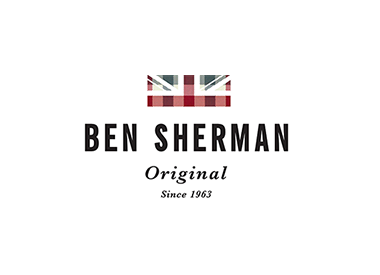 In 1963 the first Ben Sherman shirt was made, in Brighton, England. Inspired by the then popular American Ivy league look, but injecting his own fabrics, colours and flair, Ben Sherman quickly became a huge success, offering something brand new and previously unseen in Post War England.
British youth culture was in full flow, and the young men who also loved the sharp Italian style were known as 'the modernists' or 'mods'. They embraced the Ben Sherman shirt, loving it for its quality, slim-fitting style, its colour and unique design.
Fast forward to today and Ben Sherman has been adopted by almost every youth culture or style movement of the last 5 decades, from the 'Mods' to '2 tone' and 'ska', to Brit Pop and is still worn by current bands and style leaders.
The Ben Sherman shirt is an icon and there is simply nothing quite like an original Ben Sherman shirt.
Mitchell McCabe is proud to have continuously stocked Ben Sherman for the last 16 years and is an iconic environment for the brand.
In fact, the store won the prize for "Best Independent Store representing the Values and Culture of the Ben Sherman Brand in Australia and New Zealand for two years in a row!