Posted on
By Andrew Scawen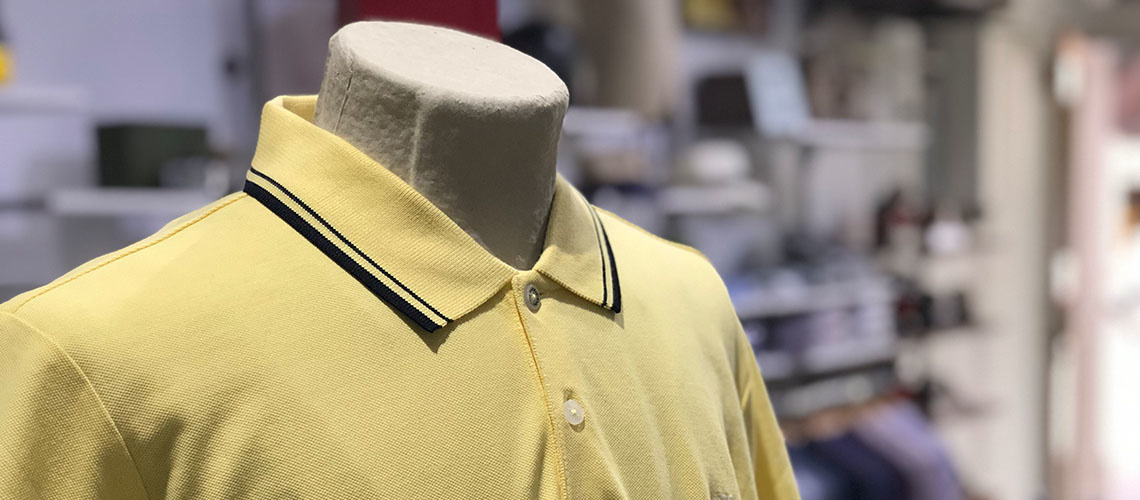 Born of necessity in the polo world, the polo shirt Has infiltrated the closets of players and spectators of the entire sporting world.
Ahh, the Polo Shirt!
A learned friend remarked the other day, that the history of the polo shirt is linked to tennis. After taking in the irony of that statement, I felt moved to write a few words, from my own viewpoint, on this misunderstood item of the modern mans wardrobe.
The 'polo' shirt is an interesting term in its own right. In the wealthy classes in the UK and also in the USA, the game of polo was played – and participants typically wore woven shirts with collars. After nipping up and down the polo field on a speedy steed, often taking dramatic turns back and fore, the collars of these shirts would fly up and obscure the players view. This issue was dealt with by fixing a button or stud to the collar points – giving rise to what is known as the 'button down collar'. However, dear reader I digress – but only slightly.
In the UK, the other leisure occupation played was tennis. In the early stages of the previous century, men as well as ladies played in lightweight summer clothing, full shirts and blazers – with long pants (or shirts for the girls). Similar problems arose with collars coming undone and putting players off their game. By this stage in the garment manufacturing industry, finer jersey was being used for certain types of clothing.
At this point two iconic gentlemen crossed paths, and their names leant themselves to two very different, yet similar clothing icons.
Rene Lacoste, a superb French tennis player, whose nickname was "the Crocodile", partly for his smile but also his tenacious ability to tough out games; had a garment produced for him. Modelled on the short sleeved 'polo' shirts being worn, Rene made his from a special jersey knitted in France. This jersey with it's particular stitch, was called a 'pique' knit. With a shorter, ribbed collar, rather than a woven one – he soon cut more than a dash.
Before too long, he had his 'nickname' moniker, The Crocodile,  embroidered on the chest of his shirts and even blazers, in the form of a green smiling crocodile and 'LaCoste' was born.
Meanwhile UK tennis hopes were pinned on the late great, Fred Perry. He too adopted the jersey knit style of shirt, being more athletic and easier to move in. Being a true British Champion, Fred would embroider the wreath on his chest, denoting the winners reward. However, Mr Perry would add a different touch of flair to his collars, by adding a 'tipping', or contrast colour stripes to his collars.
Later still, these colours would be adopted by various football teams to show allegiance to not only their teams, but to opposing fans who might be interested in a not-so-friendly scuffle – but more of that later.
And so, the 'polo' shirt as it is now known came into existence. Probably should have been called the 'polo collar' or 'tennis shirt' but at least it made for interesting reading.
Polo shirts are great for golf as well, as many other leisure pursuits. Easy to wear and to care for, flattering on a fitter physique as well as forgiving on a fuller figure, the polo shirts are now a permanent fixture for every modern man.
Treat yourself this 'polo' or 'tennis' season?