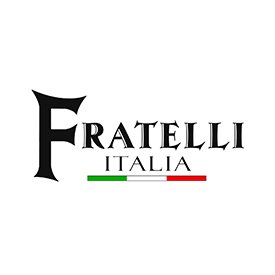 We love Fratelli and its story at Mitchell McCabe, partly as it mirrors that of our own story.
The very essence of Fratelli is of family, tradition and craftsmanship. As with many in the late 1940's, the Fratelli family immigrated to Australia to begin a new life.
Hand knitted sweaters skilfully made by his mother inspired a young Phillip Spoto to pursue the art of knitting. After serving in the Australian Army Phillip returned to his work, applying his skills as a knitting technician.
With his 'on the floor' experience and keen eye as a designer/innovator, Phillip soon developed cutting-edge knitwear that would, in many instances, shape the knitwear trends in Australia in the 70s and 80s.
Fratelli made great inroads in the marketplace and this has continued as Phillip's son David began working in the business. In time, Phillip's hard work and devotion to knitting would be rewarded.
Many years of honing his skills and producing quality pieces of top end designer knit resulted in the demand for the Fratelli brand in-store and a high level of return patronage. This tradition continues today as a father, son and now grandson work to bring the world's best Merino knitwear to you.